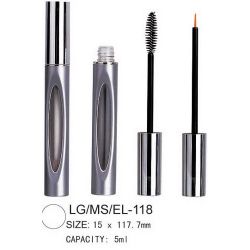 Think about eyeliner and you may conjure up mental images of Cleopatra's kohl-outlined eyes or your favorite rock star's smoky lids. Eyeliner isn't just for famous people, however, and can be as dramatic or as subtle as you desire. A wealth of eyeliner colors and formulas are now available to help you create the perfect eye art or illusion. Used alone or with layers of shadow and mascara, eyeliner is a versatile eye-enhancing tool that belongs in every makeup bag.
.Function
Eyeliner is a type of makeup applied with a pencil, brush, or applicator to outline the eyes and create a variety of visual effects. Eyeliner bottle can be used to enhance eye color, alter the appearance of the set, size, or shape of the eyes or create a dramatic artistic effect. Both men and women use eyeliner to draw attention to the eyes, for everyday wear, nighttime events or to help enhance eye expression for stage productions.
Types
Eyeliner is made in a variety of pencil forms. The standard eyeliner pencil is made of wood filled with a powder-based material. The pencil is sharpened frequently to maintain the fine point for application. Pencils also come in softer, waxier crayon or gel styles that allow for softer, smudgy lines.
Liquid liner can be water or oil-based and is contained in a bottle applicator similar to nail polish or mascara. Unscrew the brush applicator from the bottle containing the eyeliner liquid and sweep the brush across the lash line.
Eyeliner is also available in jars of powder, gel or cream formulas. An applicator brush or sponge is used to apply the product across the upper and/or lower lash line. Dark shades of eye shadow can also be used as eyeliner.
Black is the most dramatic eyeliner color and provides the base for the classic smoky eye look. Deep shades of brown, gray, purple, green, and blue are common for eyeliner, particularly in traditional pencil styles. Bright hues are also available for dramatic looks, as well as white for highlighting. Eyeliners are available in matte, shiny or glitter finishes.
Effects
Use eyeliner to visually reshape the eye. Apply liner to the upper and lower lash line from the middle of the eye outward to elongate small or close-set eyes. Extend liner beyond the corners to transform round eyes to a more almond shape. Outline the entire eye, with added emphasis at the inner corners, to compensate for wide set eyes. Try colored liner on the top lash line and white liner for the bottom lash line, along with a light coat of mascara, to give eyes an open and awake appearance and minimize under-eye circles.
Choose deep colors in cream or powder liners for smudgy, subtle and smoky looks. Bright color eyeliner draws attention to and brightens the eye. Use matching hues of eye shadow to create a more uniform, blended effect. Light shadow with a dark eyeliner bottle can create a dramatic look, as with geisha style make-up, but requires a steady hand to make sure the outline is perfect.
Small dots of black or dark brown liquid liner pushed into the lash line can create the look of a thicker lash line. It also helps to camouflage false lashes. A thicker, dark line of liner can give eyes a sultry, exotic look. Pair with lighter lipstick and pale blush to avoid creating a clownish, overdone appearance.
Use heavier applications of dark liner for music or theater productions, to help outline the expressions of the eyes for those seated far from the stage.