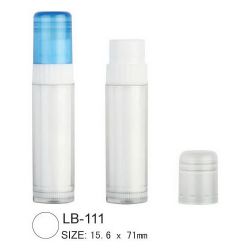 You've got a tube of it in your pocket, a pot of it in your bag, another tube of it in your car and three more by your bed. It's lip balm and you're addicted. You can make lip balm and never have to buy another tube or pot of it again.
Purchase your ingredients, tools, and packaging. To make lip balm like this one you will want to have a scale that measures in grams, beeswax, cocoa butter, castor oil, lip balm tubes and flavor oil for lip balm. You will also want a glass, microwaveable, measuring cup that will be reserved to make lip balm in and a spoon. Most of these items will be easiest purchased online. Bramble Berry, Majestic Mountain Sage, and Whole Sale Supplies Plus are good places to shop for these items.
Once you have everything you need to make lip balm set everything out on a clean surface, wash your hands, clear the area of all small children and pets, and get ready to start measuring.
Place your empty measuring cup on your scale, make sure it is set to weigh in grams, and press the "tare" button on your scale to make it go back to zero with your measuring cup still on it.
Now that your scale is zeroed you are going to weigh out your first ingredient that you need to make lip balm. Carefully measure out 15 grams of beeswax into your cup. Press the tare button again.
Next measure 10 grams of cocoa butter and press tare again.
Measure out 30 grams of castor oil and remove your cup from the scale.
Place your cup in the microwave and heat it in 30 second bursts until the ingredients are mostly melted stirring occasionally.
Carefully remove your lip balm mixture from the microwave with your potholder and gently stir it until everything has melted and blended together. Make sure there are no solid pieces left which could result in a grainy feeling lip balm.
To make lip balm that is flavored you will need to measure out the appropriate amount of flavor oil (see instructions on flavor oil or consult the instructions you were given when you purchased it) with your dropper. It's important to measure accurately. You will want enough to flavor 55 grams of lip balm. Add it to your lip balm mixture while it is still liquid, but not burning hot. Gently stir it in.
When you make lip balm this is the tricky part. Carefully set your lip balm tubes on a flat surface with their covers removed and start to slowly pour the lip balm mixture into the tubes. Pour until you've just reached the top of a tube and then repeat until all of your lip balm mixture is poured. If you have extra you may want to go back and "top off" each tube as the lip balm may sink in a bit as it hardens and sets.
Wait for your lip balms to cool completely without their caps on. Keeping the caps off will help to prevent condensation from forming as your lip balms set. It may take several hours for them to cool. Once you are sure they completely cool you can put the caps on.